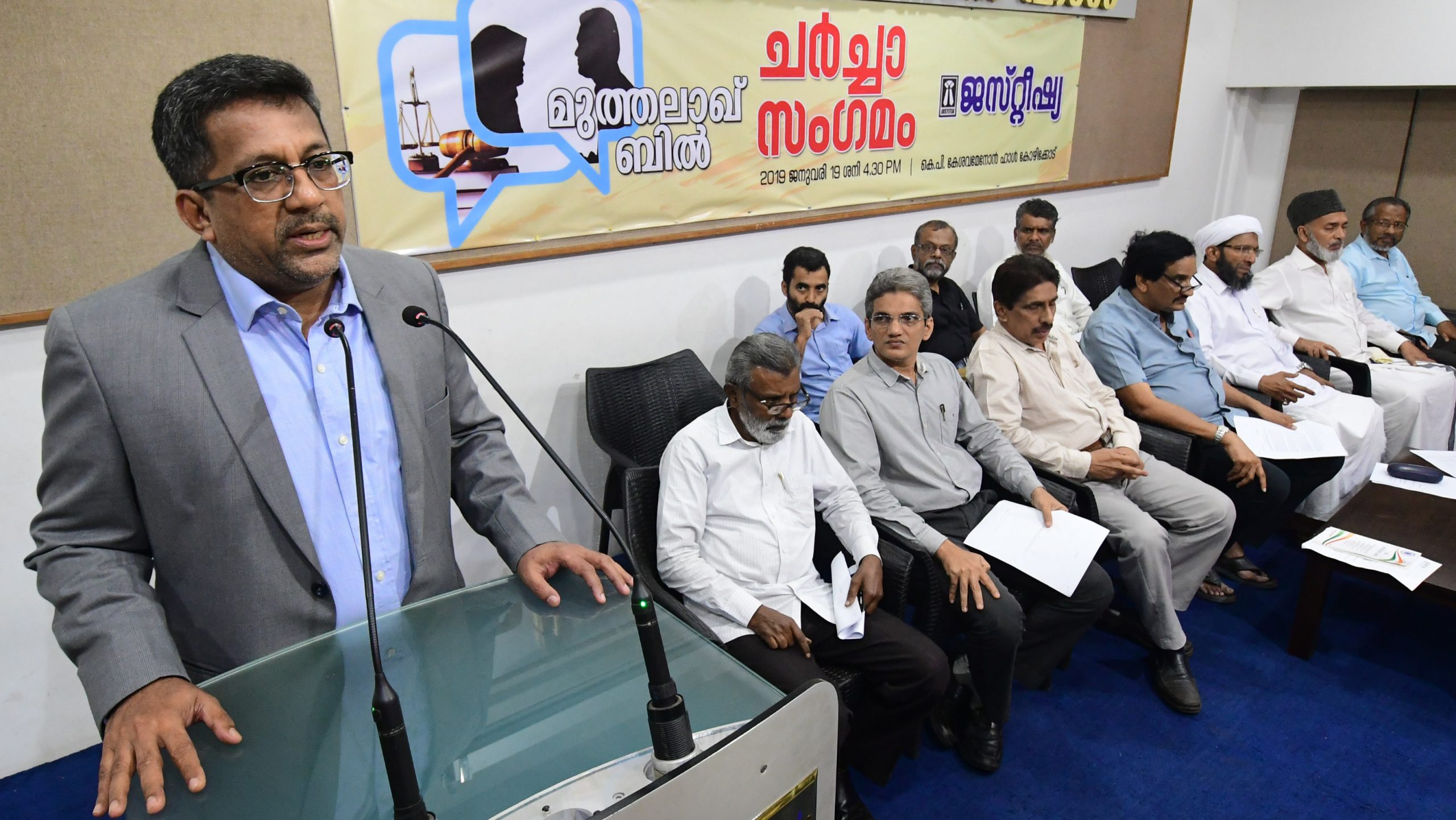 The community should recognize the hidden agenda in the Muthalaq Bill: Justitia Seminar
Kozhikode: The Muthalaq Bill discussion meeting held at K.P Keshava Menon Hall, Kozhikode demands that the community should recognize  the hidden agenda in the bill which the Central Government is trying to legislate in the name of protection of women in the Muslim community.
High Court Judge Mohammad Mushtaq inaugurated the discussion.
The community must be prepared to embrace the mercy of Islam, and the rights of women as men must be protected. Giving religion to both is equally important. Although it is known that mut'alaq is against the basic tenets of Islam, there is no significant opposition to it. He also warned that if the community does not do what it is supposed to do, others will find themselves in a situation that will determine our course.
Adv. T. Asafali, former Director General of Prosecution presented the topic. He urged Muslim scholars to work with the community to reach a common ground on issues such as marriage and divorce.
C.S. Mohammad Faizi, State Hajj Committee Chairman, T. Arifali, Jamaat-e-Islami All India Vice President, Dr.Hussain Madavoor, K.N.M. State Vice President, Fazal Gafoor, State President, MES; Adv. Mohammad Tayyib Hudawi Samastha Kerala Jamiyyathul Ulama Legal Cell Representative, Adv. Hussain Saqafi Chullikode All India Sunni Jamiat Ulema Legal Cell Representative and others spoke.